My spirits have been a little low this season. It's always a mixture of wanting to totally indulge the consumer inside me and buy everything for everyone, because gift giving is fun, added to remembering the focus of this Holiday and not getting wrapped up (heh) in material things but realizing why we celebrate.
I go through a similar feeling at birthdays of people I can readily see and touch. I have people in my life that scoff at birthday celebration. My question is "why?"
I'm sincerely happy the people in my life are there, therefore I find it truly fitting to celebrate their birth. The ACTUAL day the earth was graced by their presence.
Same goes for the Son of God. I guess the bigger question is, why presents? I don't really know why we give birthday gifts. I've often thought we should give them to the parents, especially of children. They have done the work of birth and raising. Am I right, folks?
I would answer myself by saying "tradition". I believe traditions are important. You don't have to have a ton of them or follow what anyone else does, but having foundational things that you can hang your hat on, so to speak, makes life somewhat predictable, in a truly unpredictable world. After all, we really have no idea what tomorrow will bring, despite our plans, but traditions can bring calm to a sometimes chaotic
existence.

For example, I didn't follow a tradition that I love, this year, and now I'm a little sad that I didn't do it. But, I have other things that I have done that makes it feel like mine. Like home.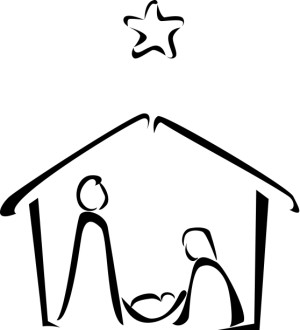 I truly believe that Jesus was the most exceptional gift ever given (your beliefs may be different) but in my celebration of that, I choose to give my kids a few things, fill their stockings and get up early to have coffee and look at the Christmas tree. I will reflect on the overflowing grace and love of God upon my life and over everything I see. I will acknowledge that I don't have control over the next year or even the next hour, but I will resolve that I will continue to cherish the people placed in my path -ALL of them- and take each step into 2012 with expectancy for GREAT things.
I hope you will, too.
I love you all. Merry Christmas and a very Happy New Year!